Now, more than ever, the cost of college is a concern for future college students and their families. It's no secret that the sticker price for attending a private college is typically significantly more than that of a public university. But, this is just what you see at surface level...
Nationally, about two-thirds of full time students attending private colleges receive aid from that college - bringing the cost of attending a private college down to the point that it may even be less expensive than your local public university. According to the Georgia Independent College Association (GICA), private colleges in Georgia graduate students faster (read: in four years) than public universities do (49% versus 27%). At Agnes Scott College, we are committed to providing you with an undergraduate experience that is transformative, purposeful and valuable in more ways than one.
But first, your research likely begins with cost, so we'll start there too...
---
The literal cost of attending Agnes Scott, literally.
This year, the cost of attending Agnes Scott is just over $57,000 annually - significantly less than some other private, liberal arts colleges. In spite of the rising cost of providing the premier educational experiences our prospective students expect and befitting of one of the "Seven Sisters of the South," we have been committed to keeping annual tuition increases at an average of 4% or less per year.
In fact, in light of the pandemic, the college has frozen tuition, and room and board charges for the 2021-2022 school year.
But, some things included in a "cost of attendance" can't be summed up with a price tag. Click through to explore just a few things that add value to the Agnes Scott experience...
/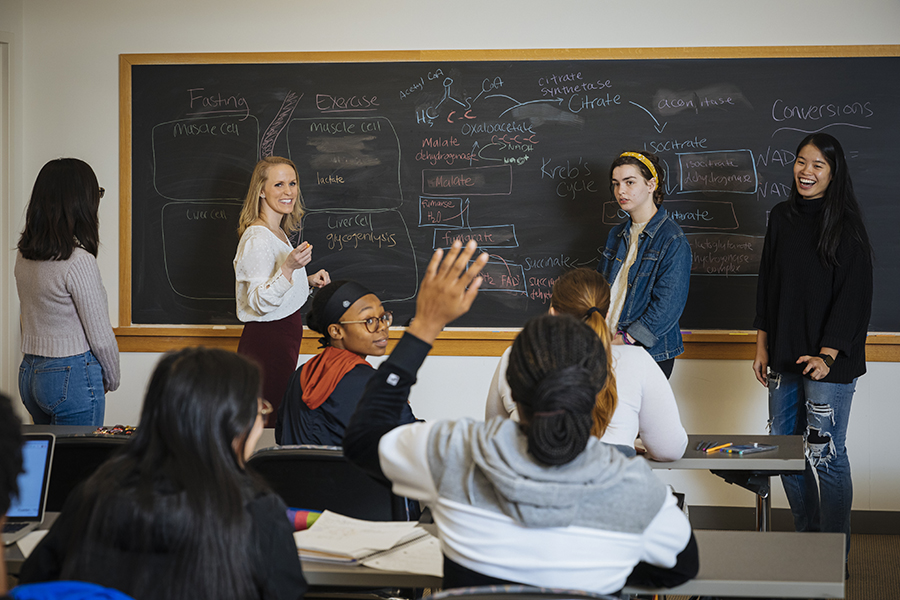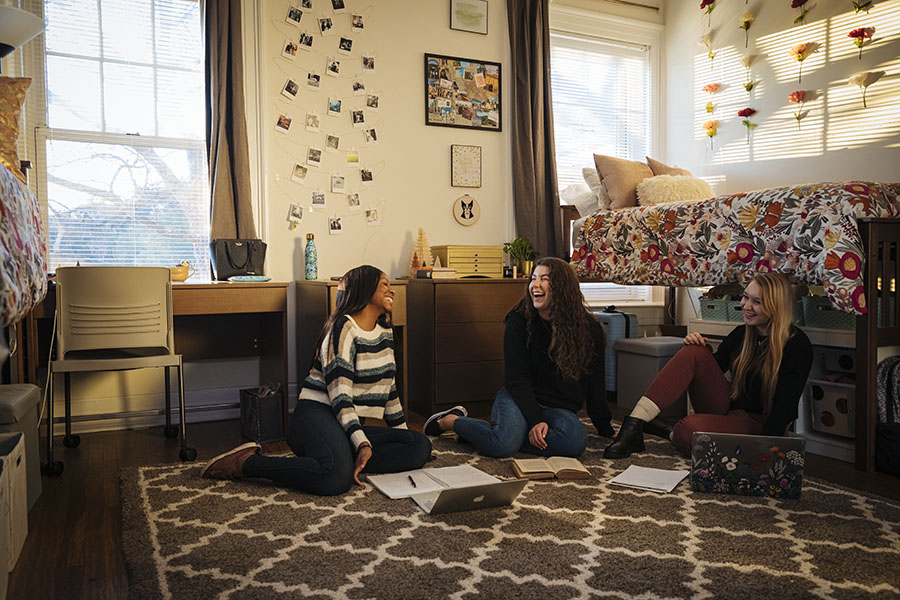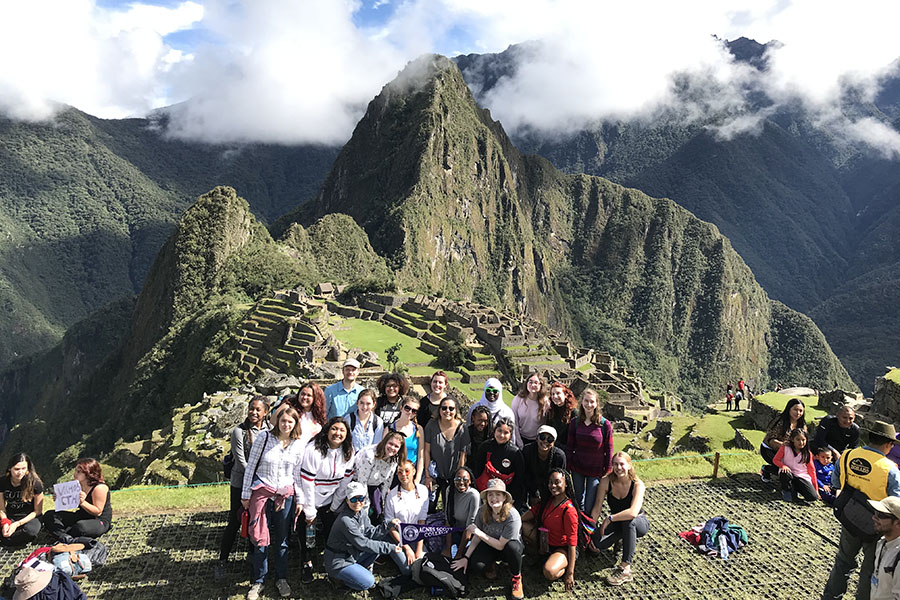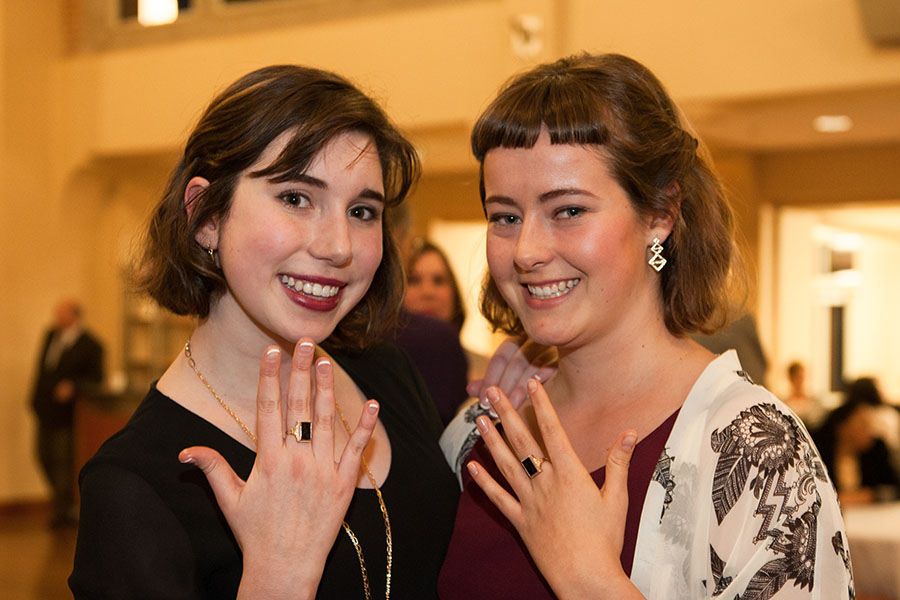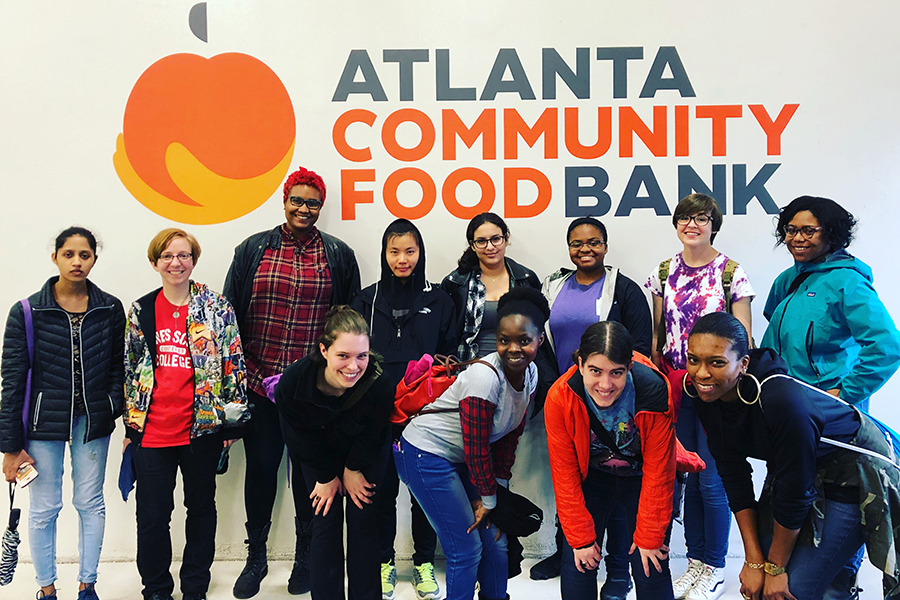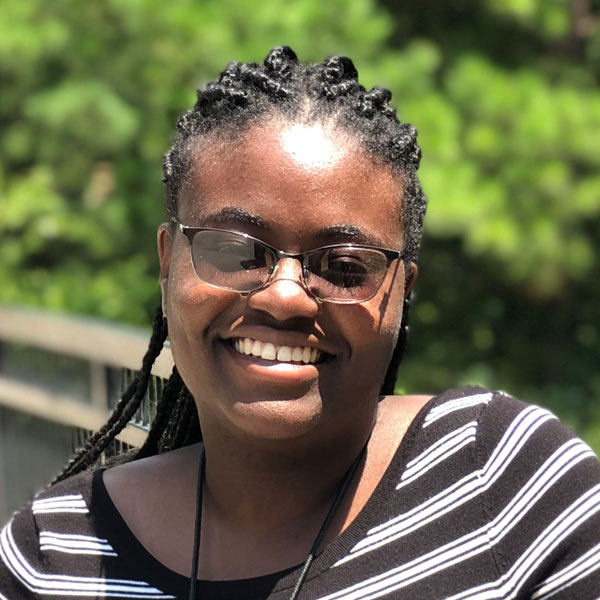 A Journey of Value
Leah Trotman '21 took full advantage of all the opportunities available to her at Agnes Scott, including studying abroad twice, serving as a Peer Advisor, acting as a member of SGA and submitting an academic paper for publication. Leah was been named both a Truman and a Marshall Scholar, the last of which made her the first ever recipient from the U.S. Virgin Islands.
READ MORE AGNES SCOTT SUCCESS STORIES
Behind the Dollar Sign: What We Do for You
The cost of a top-notch education should not be a barrier to access. At Agnes Scott, 99% of our students receive merit-based scholarships and/or need-based aid (money that doesn't have to be paid back), reducing the total cost of their college attendance by 57%. We believe in giving you an opportunity to excel at Agnes Scott regardless of your financial situation, and we are committed to making our unique private college education accessible and affordable to qualified students.
CONSIDER THESE FACTS:

99%

$23,000

students who receive grant aid; this makes the average cost of Agnes Scott comparable with other area private institutions

the average cost of an Agnes Scott residential education for one year after all grants are applied

57%

69%

average amount cost of college was reduced by ASC merit-based scholarships and/or need-based aid

Agnes Scott students who graduate in four years

$37,000

88%

the average scholarship and financial aid package awarded by Agnes Scott annually

average percent of need met by the full financial aid package for in-state students
"The likelihood that students will only pay for four years at Agnes Scott is much higher than that at public universities in Georgia. For example, the 4-year graduation rate at ASC is 49 points higher than that at Georgia public universities (69% versus 20%)."
There's a reason Agnes Scott is consistently recognized as a top institution for social mobility- providing a pathway through and beyond college for underserved students...
63% of degree-seeking undergraduates are underrepresented minorities.
One-third of undergraduate students are first generation college students.
71% of first generation college students at Agnes Scott earn a bachelor's degree in six years, compared to only 44% nationally who earn a degree after six years.
Over 40% of Agnes Scott students with significant financial need receive the Pell Grant (a value of up to $6,345).
99% of full-time, first-time undergraduates are awarded ANY financial assistance in the form of scholarships and financial aid.
The average four-year graduation rate of all students is 69%.
The average retention rate for non-first generation students is 84%, while the average retention rate for first-generation students is slightly higher at 88%, which speaks to the college's variety of resource and support services.
Bonus Bookmark: Learn about the college's commitment to JUSTICE, diversity, equity and inclusion.
Aid Available to You
Institutional Aid
Agnes Scott's merit-based aid opportunities range from $22,000-$26,000, with special scholarship opportunities ranging from $500-$5,000. Just under one hundred percent of first-time, full-time undergraduates receive institutional aid, such as the $22,000 Agnes Assurance Scholarship or the full tuition, room and board Marvin B. Perry Presidential Scholarship.
See more on Agnes Scott's institutional aid opportunities
State Aid
You qualify as a Georgia resident if your permanent address was in the state of Georgia for the 12 months immediately preceding your enrollment at Agnes Scott. The Georgia HOPE and Zell Miller scholarships are available to qualified in-state students (students can only qualify for one or the other). Consider these facts:
59% of in-state Agnes Scott students receive the Georgia HOPE, a scholarship amount of up to $4,304 per year.
23% of in-state Agnes Scott students receive the Zell Miller, a scholarship value of up to $5,616 per year.
The average percent of need met by the full scholarship and financial aid package for in-state students is 88%. 
Agnes Scott meets over 60% of in-state degree-seeking students' need with institutional aid.
SEE MORE ON AID FOR GEORGIA RESIDENTS
Federal Aid
Federal aid and additional Agnes Scott grants are awarded based on eligible students' submission of the Free Application for Federal Student Aid (FAFSA) to Agnes Scott. Pell grants for students with significant financial need are awarded up to $6,345 and Stafford Loans are awarded up to $5,500 for your first year. Even if you think you won't qualify, complete the FAFSA. To complete, you'll need the Agnes Scott College FAFSA school code: 001542.
Want to Know How We Stack Up to the Competition?
Visualizing value can be hard; so, we've placed some of our data on our competitors and/or other liberal arts colleges from our Office of Institutional Research in this simple to digest chart.
Peer-to-Peer Value
| Institution | Average Cost After Grants | % Receiving ANY Aid | % Awarded Student Loans | 4-Year Graduation Rate | 6-Year Graduation Rate |
| --- | --- | --- | --- | --- | --- |
| Agnes Scott College | $23,225 | 100% | 60% | 69% | 70% |
| Georgia State University | $15,890 | 93% | 51% | 25% | 54% |
| Spelman College | $43,098 | 97% | 88% | 69% | 76% |
| Oglethorpe University | $24,848 | 99% | 80% | 38% | 50% |
| Emory University | $25,942 | 61% | 30% | 83% | 90% |
| Covenant College | $23,413 | 90% | 53% | 59% | 64% |
| Maryville College | $19,886 | 100% | 84% | 41% | 51% |
| Meredith College | $23,683 | 95% | 63% | 53% | 62% |
| Piedmont University | $18,950 | 96% | 70% | 39% | 51% |
*Agnes Scott College data provided by the Office of Institutional Research.
*Page last updated: 8/27/21